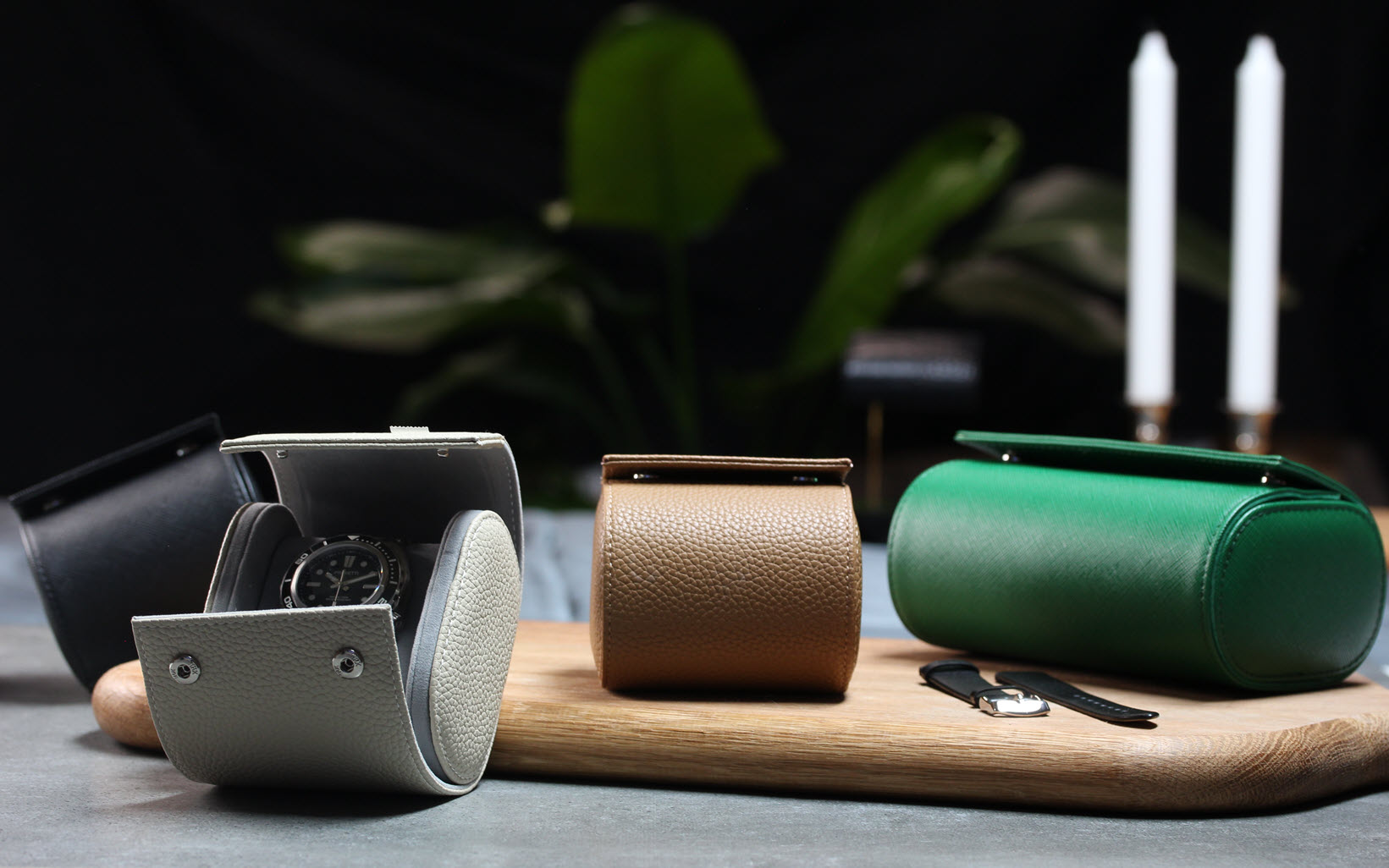 Hos UrKompagniet mener vi, at ure bør behandles sikkert og beskyttende, også mens de ikke er i brug, for at de har den bedste forudsætning for at holde så længe som muligt.
Vores kollektion af Falkenlund Watch Rolls er specifikt designet til at opbevare dine ure på en sikker og stilfuld måde. Denne kollektion omfatter Watch Rolls i kvalitetsmaterialer med læderlook i forskellige fede og tidløse farver.
En Watch Roll er en smart og funktionel opbevaringsmulighed til personen, der ofte er på farten. En Watch Roll kan nemt medbringes, hvilket gør det nemt at tage sit ur af og på, uden at skulle have det liggende løst i rejse - eller sportstasken.
Det gør det også muligt for dig at medbringe to eller tre ure på en rejse, fx. et aktivitetsur, et hverdagsur og et dressur. Så ville urene kunne opbevares samlet under rejsen i en Watch Roll. Dermed sparer du både plads og undgår bekymringen om, hvorvidt dit ur opbevares sikkert på turen. Derudover er en Watch Roll ganske enkelt bare en stilet måde at holde dit ur sikkert på.